advanced course
Design of Toronto bridge (Smart Fix concept)
Aimed at dental technicians who want to learn about unique workflows for restorations on implants with Denstply Sirona system.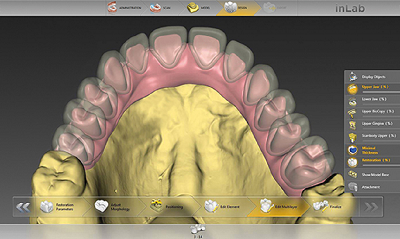 Course objective
The aim of this course is to discover the potential of the inLab system and the advantages of inLab connections which production in the laboratory and milling centers offer.
Teaching materials
Each participant will receive a doubled model of work model for Toronto bridge and bar design restoration on implants. Through the Dentsply Sirona workflow each participant will scan with scan bodies:
inPosts – scan body for multiple restorations on multi-unit abutments and implants
Each participant will design his restorations and print from Resin in a 3D printer.
Program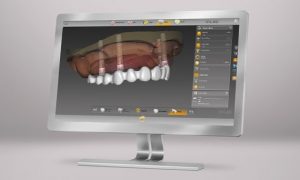 Scanning, design, and production  implant Toronto bridge
Mounting of the MU- Abutment and the scan body inPost on the model
Scans with inEos X5 of master models with InEos X5 implant abutments and inPost
Methods of communication and transfer of digital files to CAM SW or 3rd party.
The setting of the desired parameters of the design
Virtual Toronto bridge design methods with a focus on indications and design methods
Directions for design use, drilling – printing techniques and parameter settings
Check final restoration and discussion
True information makes a difference, use it!